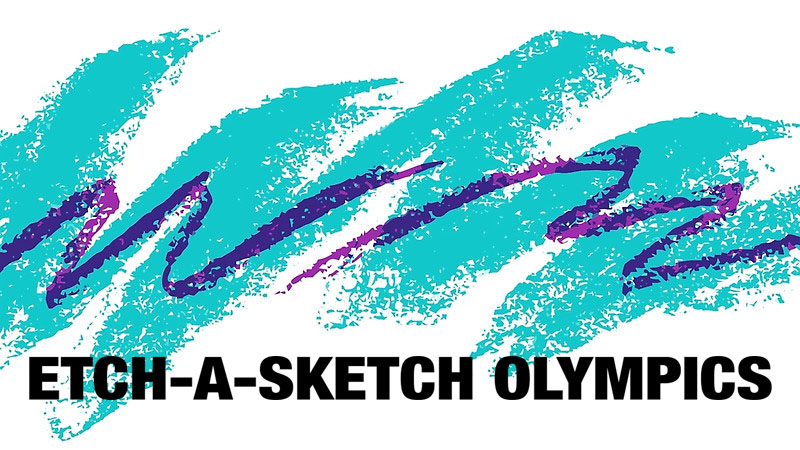 Etch-A-Sketch Olympics
Saddle up for a series of team minigames played on a classic Etch-A-Sketch!
2 Players join forces, each controlling one knob of their team's device to collaborate on challenges. Pairs of rivals compete to navigate a maze, complete a timed drawing of a 90's logo, and finally--finish a relay race the fastest!
An analog game by Tabitha Arnold and Kari Rosenfeld.